One step further, EPEC build international influence
After with ARAB TIMES, the authoritative media in the Middle East, EPEC cooperated with the authoritative media GULF NEWS to carry out platform promotion again. EPEC adheres to the goal of creating new supplies and demands for users. While continuously improving service quality, it actively builds international influence, effectively creates greater value, and continuously explores the sustainable development of platform members in the digital economy era.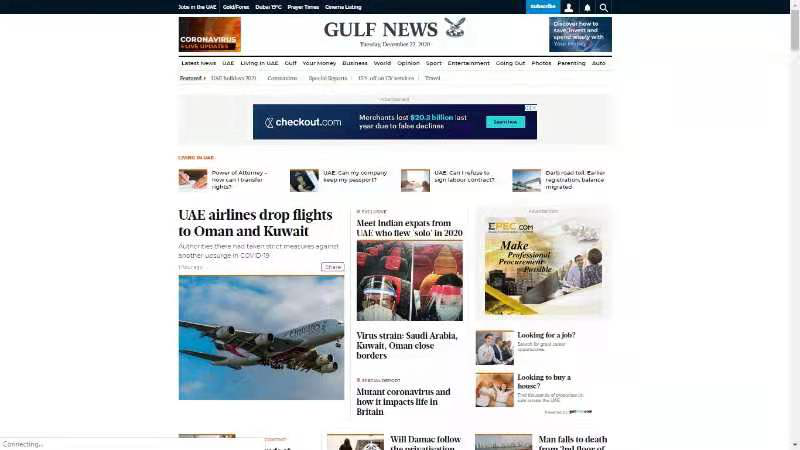 EPEC uses the digital network service platform as a bridge to connect both sides of supply and demand, continuously improving market influence and brand service. We will increase global promotion, select platform users to jointly carry out overseas publicity, help companies expand global online and offline purchasing and marketing channels and promote the transaction of international trade.

EPEC, Make Professional Procurement Possible. https://global.epec.com/